Description
POND FISH FOOD
APIŽ POND FISH FOOD properly supports the health and immune system of your fish using high-quality ingredients such as vitamins, antioxidants, garlic, and prebiotic yeast. Containing no artificial colors, our unique formula ensures that your fish get the essential proteins they need to reach their full potential for growth. With polychaete worms to increase palatability, pea protein to improve digestion, and marigold to provide natural carotenoids to bring out the vibrant colors of your fish.
Sizes

11.5 oz., 1.56 lbs., 2.68 lbs.
When the water temperature is above 60°F, feed your fish 2 or 3 times a day. Only feed them as much as they can eat within 5 to 10 minutes.
Specs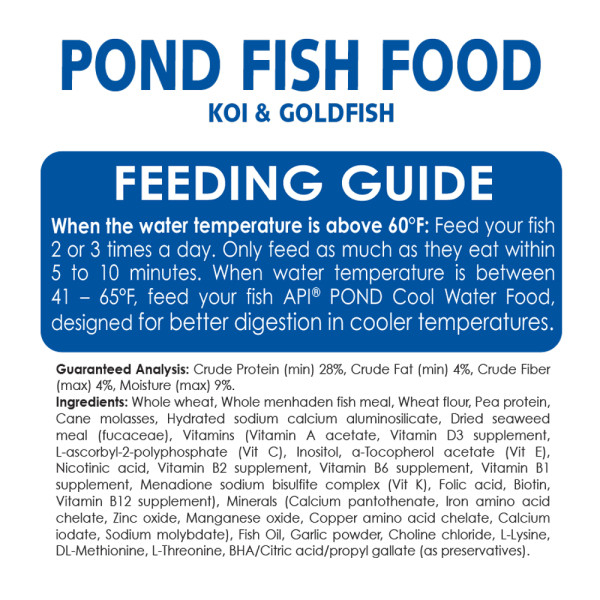 Reviews
---