Description
CLEAR SHINE
NEW Double Strength CLEAR SHINE™
Clear Shine Pond Clarifier increases the Efficiency of your Pond Filter
Clear Shine Pond Clarifier removes suspended tiny suspended cloud particles and organic debris
Clear Shine Pond Clarifier is even more effective when applied two days after treating with Aqua Meds® Pond Support™ or Organic Control™
Thick and Green discharge!
Filter Backwash 24 hrs. after using Clear Shine
Clear Shine Pond Clarifier treats THREE TIMES as much pond water as other brands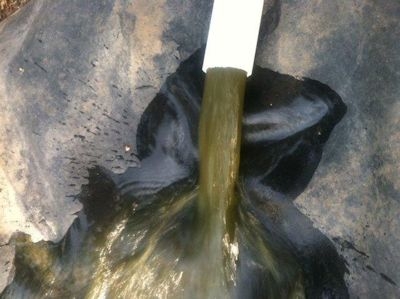 Specs
One ounce treats 2,000 gallons of pond water
Three Sizes to choose from:
NEW Double Strength Concentrate
16 oz Treats 32,000 gallons
32 oz Treats 64,000 gallons
128 oz Treats 256,000 gallons
The Gallon size has a "one-ounce" pump for easy measuring.
Note: Increase aeration when using this product.
DO NOT overdose, more is not better. DO NOT use other treatments when using Clear Shine.
Reviews
---