Aquascape12 Volt Transformers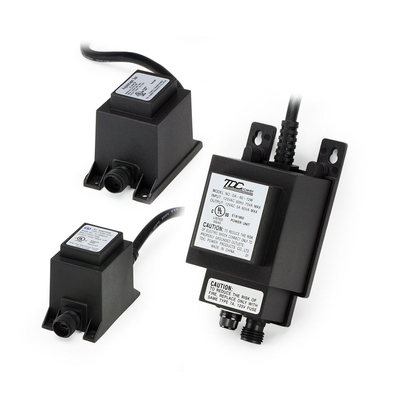 Description
12V QUICK-CONNECT GARDEN LIGHT TRANSFORMERS
Make lighting your water feature quick and easy with the Aquascape Garden and Pond Quick-Connect Transformer.
Aquascape low-voltage transformers provide an economical solution for operating low voltage lighting fixtures.
The transformer includes a single quick-connect cable port, allowing you to simply plug your light or splitter directly into the transformer, making installation quick and easy. 
Aquascape 12-volt transformers feature a 6-foot power cord and durable epoxy sealed housing, ensuring trouble-free use.
Multiple light fixtures can be added by using the 3-Way or 6-Way Quick-Connect Splitter.
98375: 6-Watt 12 Volt Transformer
98485: 20-Watt 12 Volt Transformer
98486: 60-Watt 12 Volt Transformer
Reviews
---