Description
EasyPick Telescoping Pond Pliers are ideal for regular cleaning and care of the pond.
With its rubberized grippers the OASE EasyPick firmly grasps branches and leaves, as well as foreign objects that sometimes fall into the pond.
The ergonomic grip and the telescopic handle enables convenient work from distances of up to 6.6 ft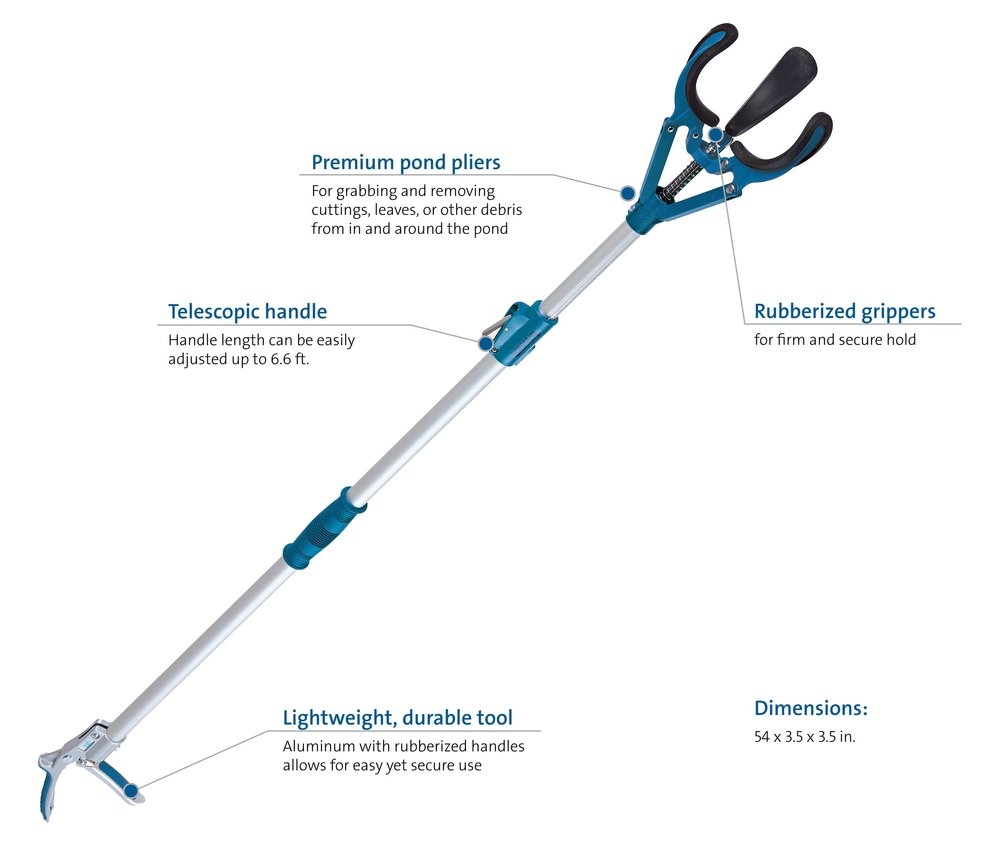 Specs
Dimensions: (L x W x H) 54 x 3.5 x 3.5 in.
Handle Type: Telescopic
Max. Handle Length: 6.6 ft.
Limited Warranty: 2 years
Reviews
---