Description
AquaMax Eco Premium pond and waterfall pumps use newly developed Eco motor technology to deliver an exceptional service-life and exceptional energy-efficiency.
In most applications, filter pumps run 24 hours a day circulating water through the filtration system, thus making them an integral part of any pond system. With the AquaMax Eco Premium pump series, OASE has created the most energy-efficient pond products on the market.
All AquaMax Eco Premium pumps are solids-handling (up to 3/8 in.), feature thermal, dry-run, clogging and frost protection technology, replaceable impeller, and a second intake for connection to a in-pond skimmer or AquaMax Satellite Filter, and come with a host of accessories for a wide variety of installation options.
AquaMax Eco Premium pumps can be installed submersed or in-line without additional accessories needed.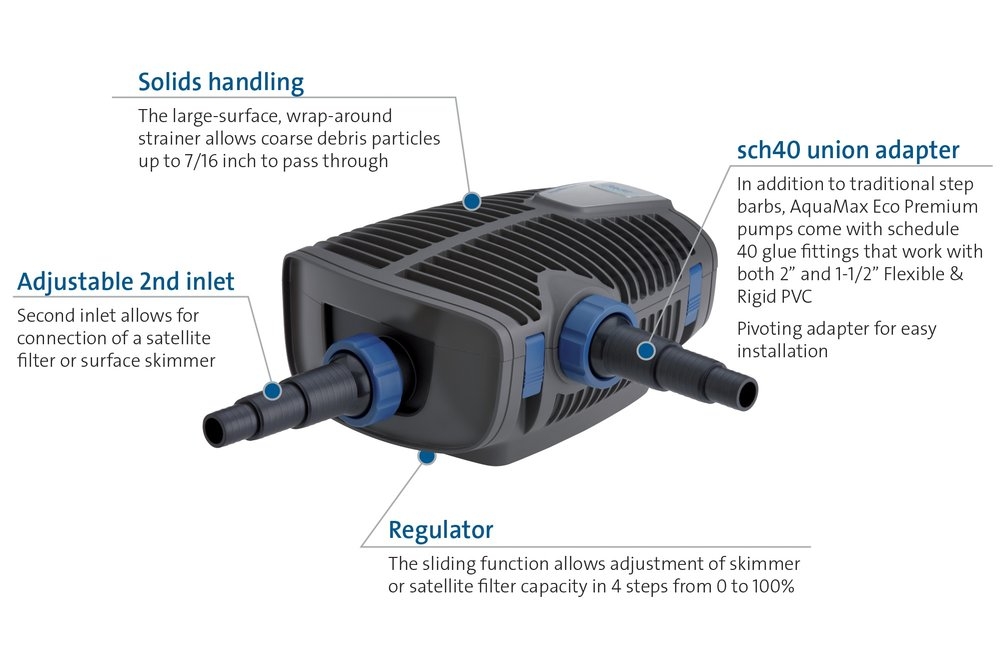 Specs
| | |
| --- | --- |
| Dimensions | 11 x 9 x 5.5 in. |
| Net Weight | 13.9 lbs. |
| Operating Voltage | 110-120b / 60Hz |
| Power Consumption | 110w |
| Power Cable Length | 20 ft. |
| Flow Rate | 3000 GPH |
| Head Height | 11 ft. |
| Tubing Connectors | 1, 1-1/4, 1-1/2, 2 in. and Sch40 |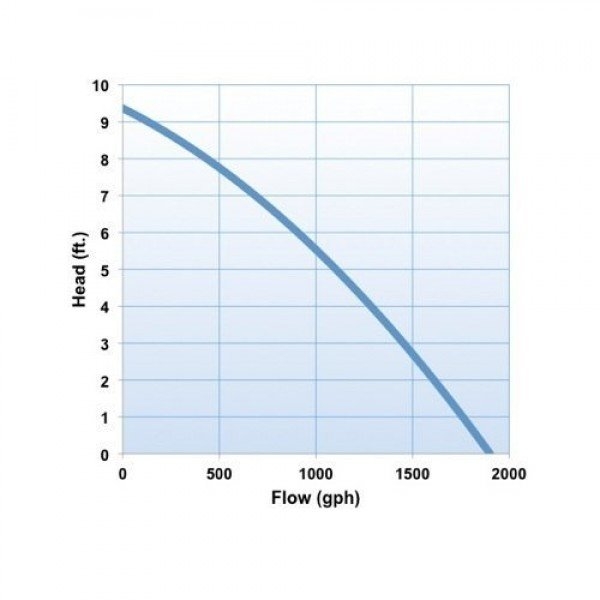 PDFs & Videos
Reviews
---