Description
46970 OASE FlexiCut
2-in-1 pond scissors that simultaneously hold the cut plants when cutting
The head, with adjustable work angles, protects the pond liner from cuts and enables convenient work
Also suitable for cutting other plants and thin branches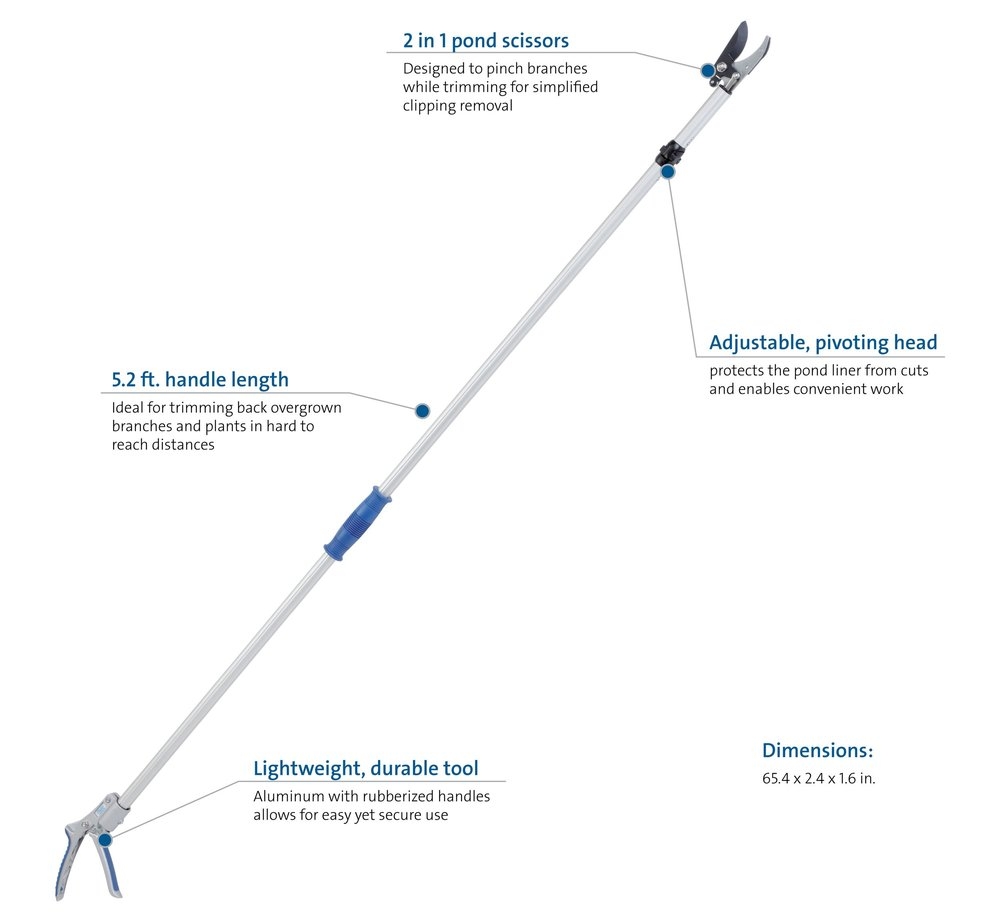 Specs
Dimensions:
65.4" L x 2.4" W x 1.6" H
Fixed handle Handle Length: 5.2 ft.
Quantity Discount @ 6 or More
Reviews

OASE FlexiCut
I have been looking for something that would help me trim my plants and water lily's for a long time. No pond store or animal store carry something like this. The pots are too heavy to lift. This is the perfect thing to trim my plants. I would give it 5 stars. I just got onto your web page and was looking through some of the new products, and found this. PERFECT. Thank you for making my job easier. I also received it in 2 days, great work shipping to me.
Reviewed
Sat, Jul 21 2018 12:00 am
by
Judith S.
---