Description
The best-selling, patented pond vacuum that doesn't take a break!
Many pond maintenance needs can be addressed by removing sludge and debris build-up around the pond.
The PondoVac 4's dual-chamber suction system provides continuous suction and makes the necessary but bothersome task of cleaning the pond of sludge, fish waste, decaying vegetation and other floor sediment easy and quick.
With its powerful 1700W motor, assorted nozzle attachments and many accessories, PondoVac not only excels at pond cleaning but can also be used as a wet vacuum around the house and for cleaning swimming pools.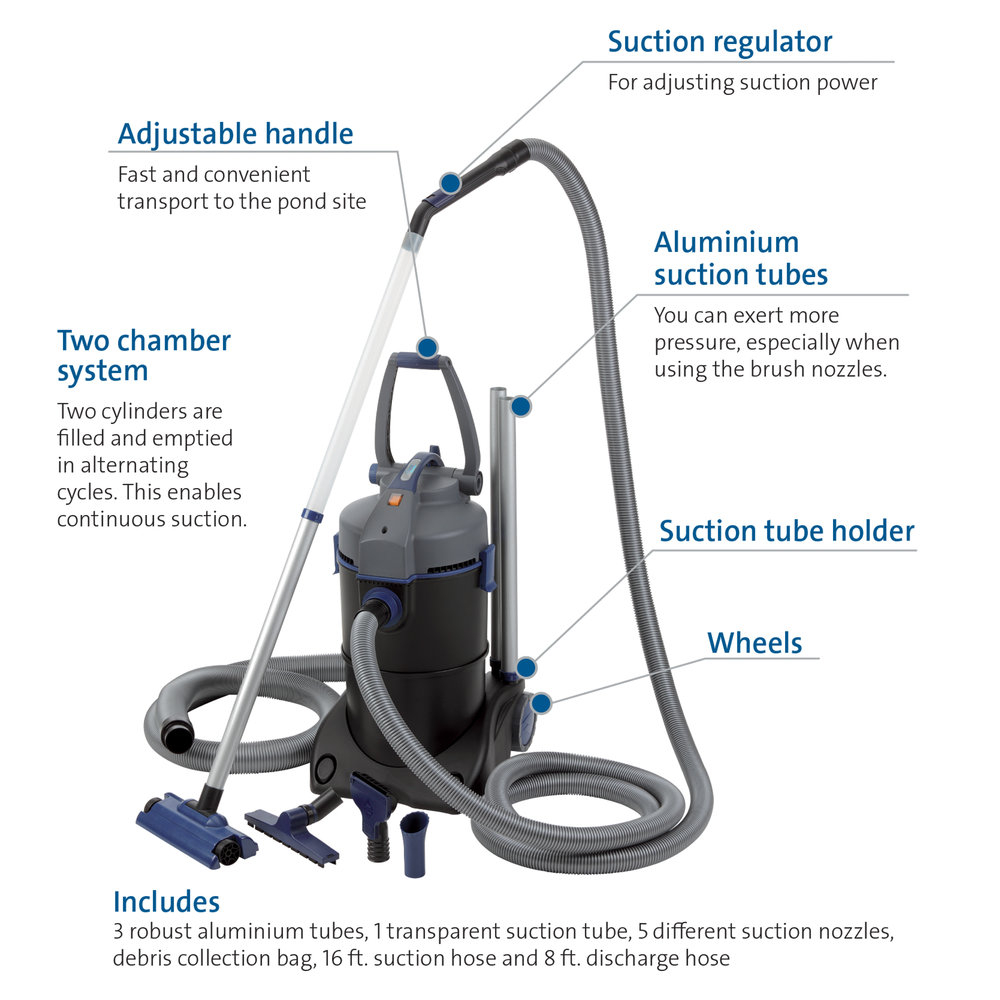 Specs


Max. Suction Depth: 7 ft.
Suction Hose Length: 16 ft.
Discharge Hose Length: 8 ft.
Power Cable Length: 12 ft.
Power Consumption: 1800W
Power Requirement: 110-120V / 60Hz
Dimensions (L x W x H): 16 x 16 x 27 in.
Limited Warranty: 2 years
Reviews

PondoVac 4 got the job done!
I recently purchased the PondoVac 4. Last week I put it to good use cleaning all the debris out of my pond. It did a fantastic job. I filled up the debris bag 5 times, that is how dirty the pond was. It is sparkling now thanks to the PondoVac 4. A great purchase!
Reviewed
Tue, Apr 17 2018 12:00 am
by
Brian C.
---