Pondmaster Transformers & Replacement Bulb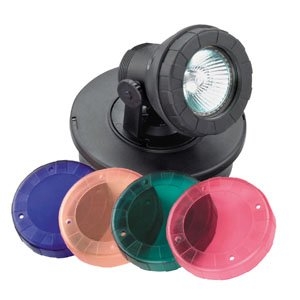 Description

Decorative low-voltage halogen lights can be placed underwater or along garden paths. Available in single or 3-unit configurations. 
Sup12385: Single Outlet 20 wt Transformer

Sup12390: Triple Outlet 20 wt Transformer
Both Have:


Rugged Weatherproof Construction
Both Include 3' Cord Set
Both Can be used for Pond, Garden, or Walkway Low Voltage Lighting
Output 12 Volts AC
1 YEAR LIMITED WARRANTY.

Sup12805: Replacement bulb
Reviews
---