Description
ProLine High-Flow Submersible Water Pumps
Vortex Impeller for Increased Torque Flow
The torque flow impeller eliminates clogging and binding.
Made of F.R.P (fiberglass reinforced polypropylene) for minimal abrasive wear.
Large Solid Handling Capability
Non-clog vortex impeller and volute designed for water containing decomposed plant matter and debris.
Rugged Motor
Durable, Stainless steel. Corrosion resistant motor.
Built-in Thermal Protection
Self-resetting automatic protection against overload or overheat conditions.
High Quality Mechanical Seals
Double Silicon Carbide Mechanical seals for additional protection against leakage
Fittings
1/6 hp, 1/5 hp & 1/4 hp: 1-1/2" and 2" barbed fittings
1/3 hp, 1/2 hp & 1 hp: 2" barbed fittings
Features:
Completely submersible
24 hour continuous duty operation
High-capacity fluid transfer
Thermal overload protection

with automatic reset

20 ft. Grounded Power Cord
Applications
Ponds, Fountains, Agricultural, Fish-Farming, Landscapes, Irrigation and Water Gardening.
Water Transfer and Recirculation
Streams, Cascades and Waterfalls
Aquaculture: Water Circulation
Water Drainage
Specs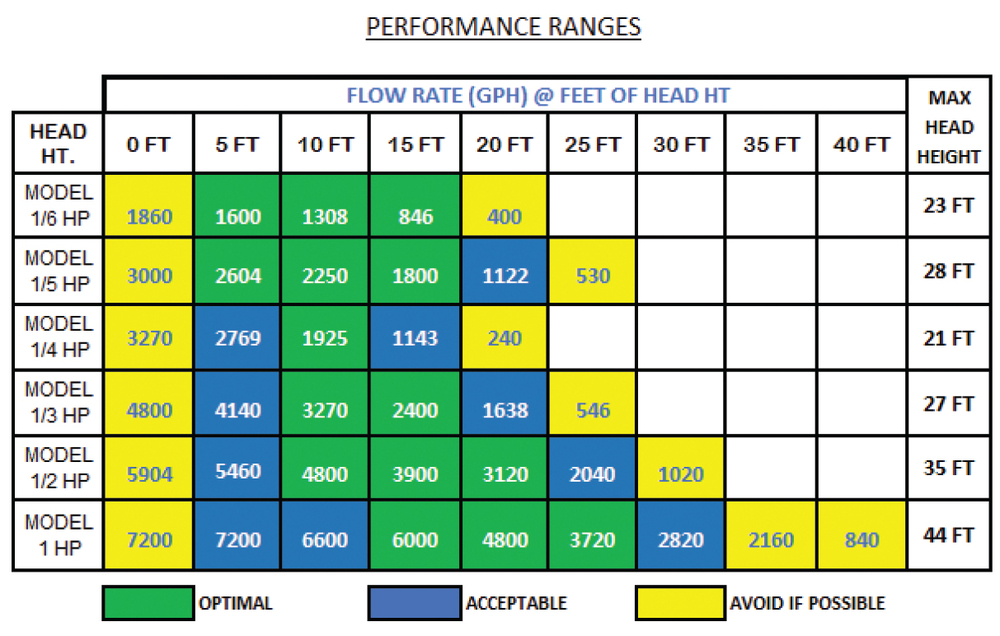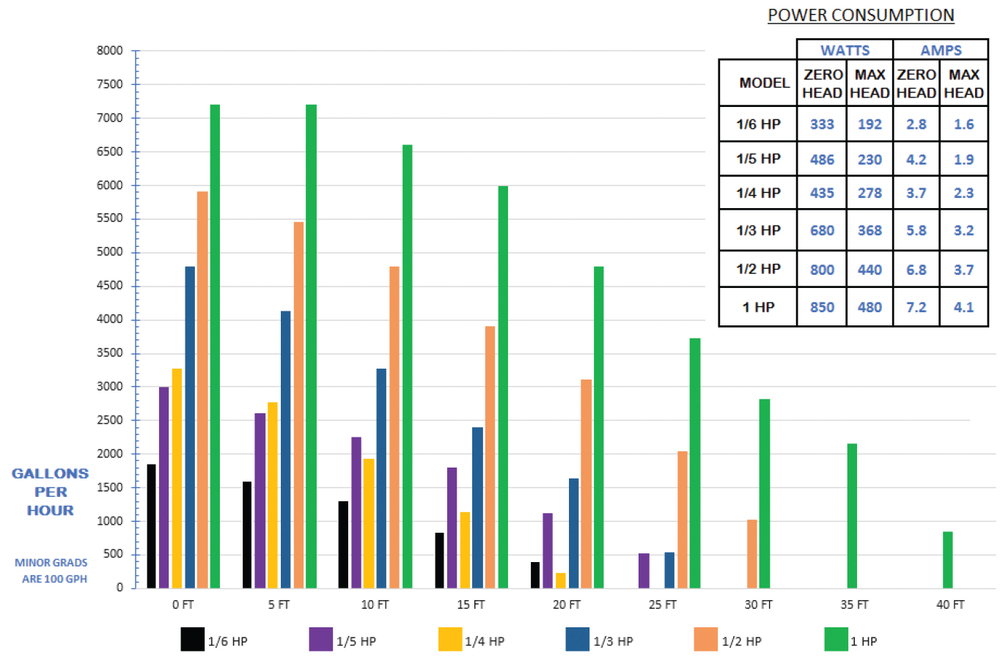 PDFs & Videos

PRODUCT INFO
Reviews
---